Rapp Nature Camp is happy once again to announce a series of nature education outings for adults – our "Perennial Campers!" We will have a special orientation meeting March 10, 2019 at 4pm (DST) at the Rapp Co Library to be followed by five excursions to interesting habitats in Rappahannock and surrounding counties. Some of our topics for study and observation will be: tree identification, butterflies and dragonflies, migrating birds, and sky phenomena. Attendance at all events will be optional, and all Perennial Campers will be able to bring along a guest! Minimum age is 18, but guests may be any age if accompanied by an adult. To sign up, please contact us here, or call Camp Director at 540-987-9530.
Schedule for 2019 events: March 10, March 30, April 7, May 4, May 19, September 1, 2019.
Download registration form PC enrollment 2019 info-registration rev.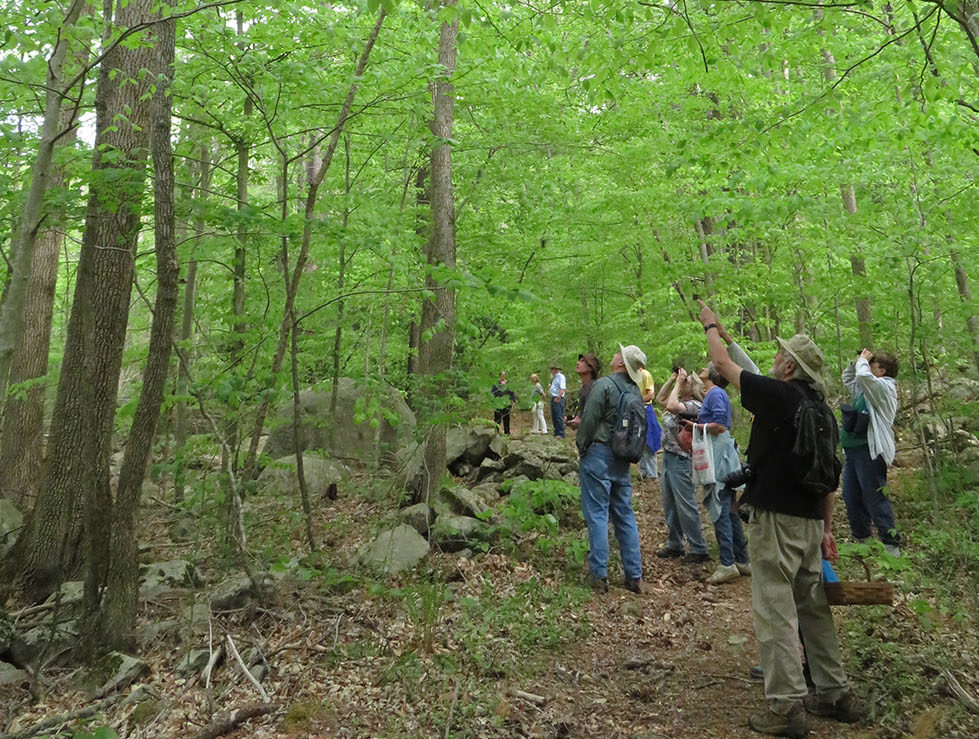 The weather was a bit dry for mushrooms, but we found plenty of birds on this stretch of trail along the Thorton River (May 2018.)