Rapp Nature Camp is happy to announce a series of nature education outings for adults. We will be offering partial-day and full-day courses on a variety of topics including birding, tree id, mushroom hunting, still water canoeing, wildflower id, and more! For 2018, we are requesting a participation fee of $60, payable to Rapp Nature Camp, for the option to participate in any or all the activities that we offer this year. We will offer at least 6 activities spring through fall. No further fee and no additional registration will be required. You may bring a guest to any activity. We will notify you of planned activities as far in advance as possible. Email or call for more info: rappnaturecamp@gmail.com –  540-987-9530 or 434-409-9892.
Update Aug 3, 2018: We will have one more outing in Fall of 2018 and plan to continue in Spring of 2019.
Check our Events and Outings page for upcoming outings or contact us here to be notified by email.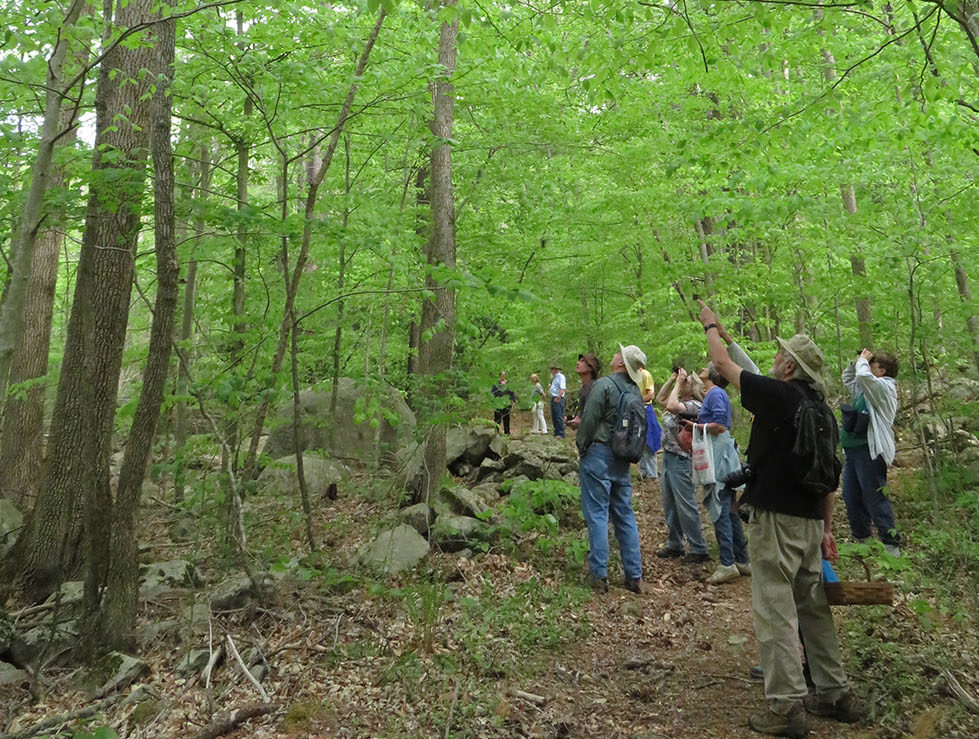 The weather was a bit dry for mushrooms, but we found plenty of birds on this stretch of trail along the Thorton River (May 2018.)