This October we enjoyed our first ever Rapp Nature Camp Fall Gathering. We shared a delicious meal together at Azalea Rocks with several dozen campers, camper families, and friends of Camp, provided by a PATH Foundation grant. The feeling in the clear Autumn air was one of happy community fellowship and simple celebration that our 38-year-old camp continues to thrive. We are planning on a Spring Community Potluck on Saturday, April 15, 2023.
NOTE TO PERENNIAL CAMPERS:
For adults, we will be offering a series of springtime outings to interesting habitats in Rappahannock and adjoining counties. We have lots of new ideas for nature study and places to go. These outings will be free of charge, and meeting times and places will be announced individually on fairly short notice. Once again, we'll be contacting former Perennial Campers, but check this site for further developments. We will be posting full details about all aspects of our 2023 camp program very soon.
For more information on Summer Day Camp, please visit here.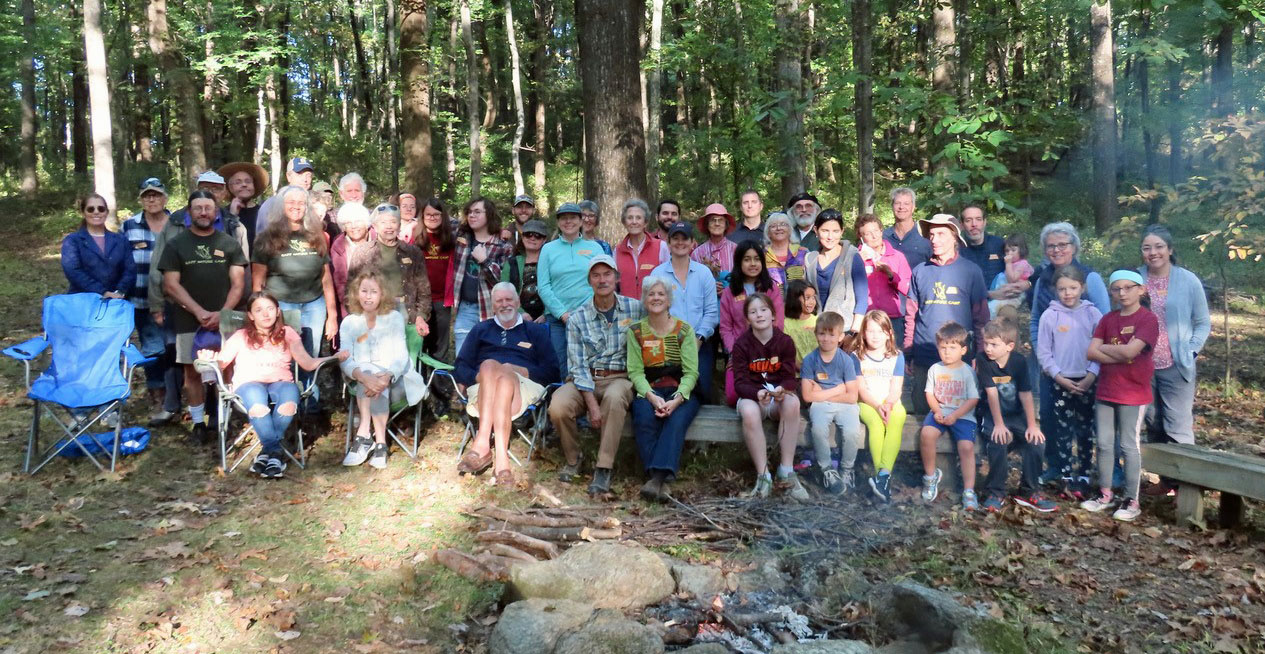 Fall gathering photo credit: Kaye Kohler